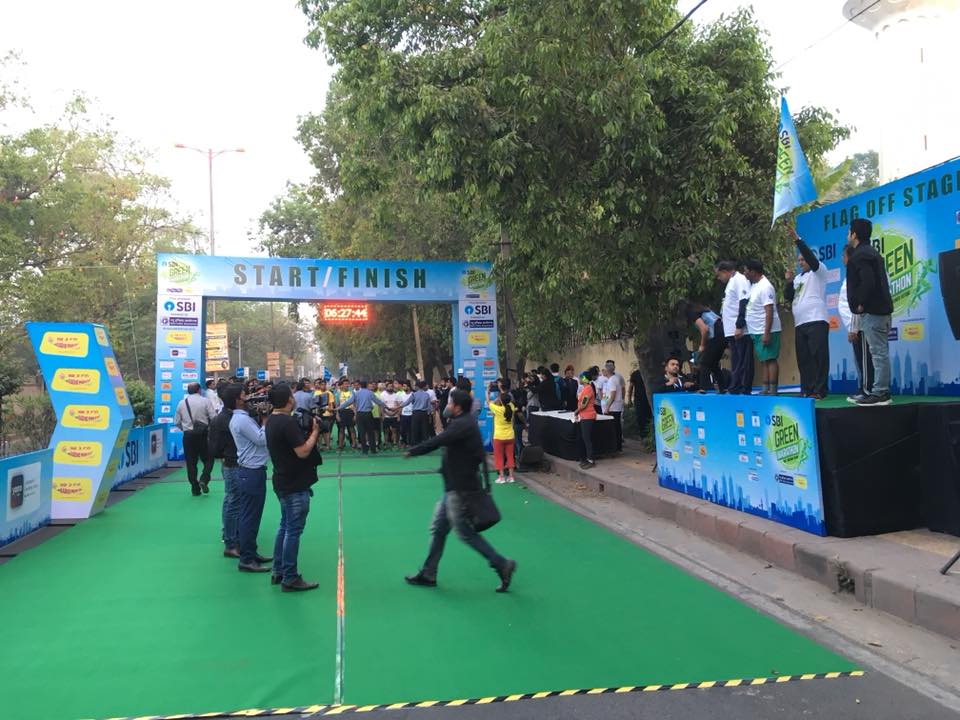 Today's #SBIGreenMarathon at Delhi culminates S1 E6 in Netflix lingo. Season 1 Episode 6 for the uninitiated!
Conceived and executed in about 3 months, the event was held in Mumbai, Bengaluru, Chennai, Chandigarh, Ahmedabad and finally Delhi.
It had it's fair share of hiccups. Chandigarh and Delhi editions had reschedulements due to VIP movements. Medals did not reach Ahmedabad on time. Lead runners took a wrong turn in Bengaluru due to traffic control.
But both SBI and Radio Mirchi, took it on the chin and did what was right, irrespective of the financial impact.
For us it was a confluence of two passions.
Running and caring for the only body we have got.
Going Green and caring for the only planet we have got.