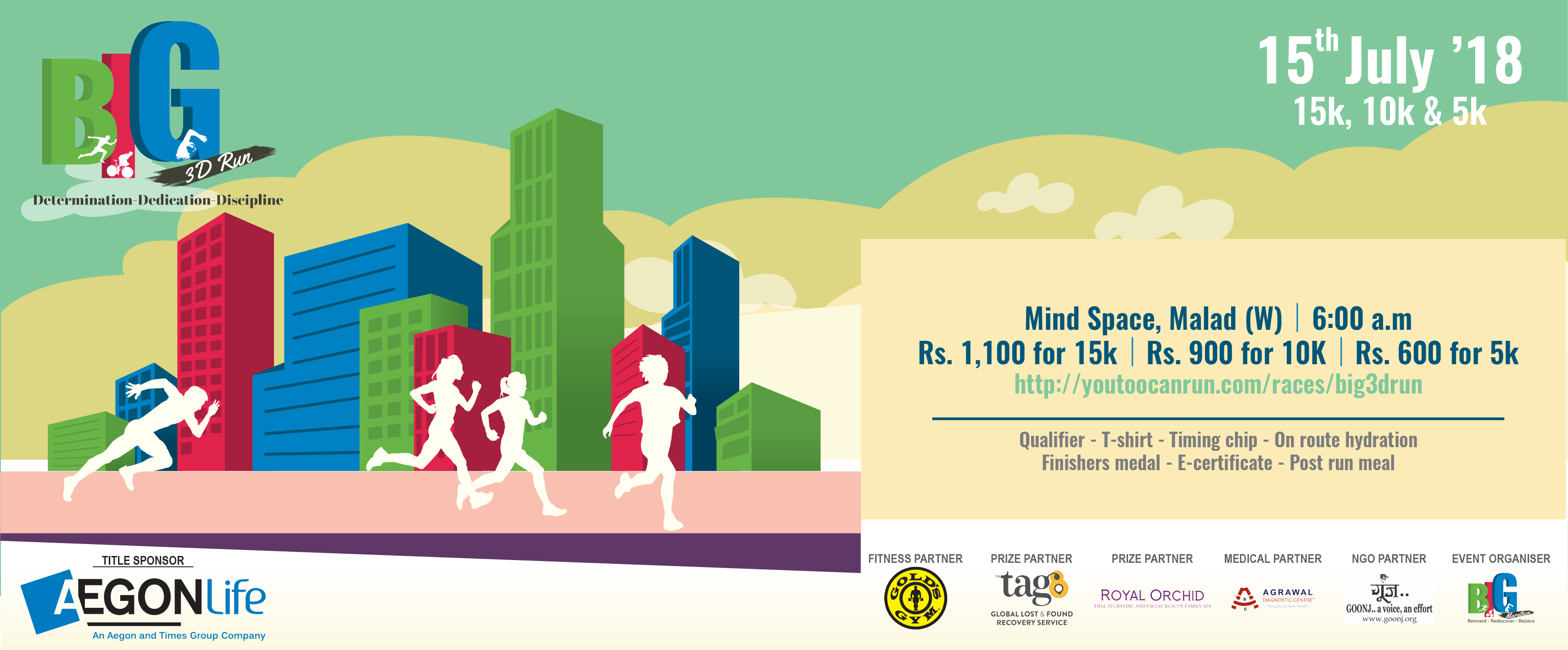 BIG 3D Run
will be conducted on the flat roads Mindspace, Malad (W). Running is the key value we propagate and our concept 3D propagates 3 main aspects of being a strong runner:
D1: DETERMINATION to accept challenges and not giving up
D2: DEDICATION to the run you love
D3: DISCIPLINE inspite what challenges / hurdles life throws
The beauty of the 3D's is that all these traits reside within us . They are also the characteristics that unite the running fraternity.
Our mission is to make the event more innovative!
BIG Marathoners have tied up with GOONJ as a NGO partner. GOONJ, an award winning non-governmental organization, is working hard at creating change in rural India through the contribution of cloth and other underutilized items over the last 18 years. The organization believes that all this material from the cities can address so much more than the basic needs of people. GOONJ is using this material not only to restore the dignity of village communities but also as a tool to empower individuals and villages. For more details, please refer
www.goonj.org
.  
You can be part of the campaign
CLOTHING WITH DIGNITY
by contributing the wearable/usable cloths and footwear for someone in need. Here are the two direct ways we plan to support Goonj:
Monetary contribution by the participants voluntarily at the time of registration (Rs. 100, Rs. 250, Rs. 500. Rs. 1,000 or Rs. 2,000)

Goonj collection drive of useable clothes and footwear (details will be shared subsequently)
Registration Information:
Registration price:
15 km
– Rs. 1,100
10 km
– Rs. 900
5 km
– Rs. 600
Registration closure: Registration will close by 8
th
July (Sunday) or on achievement of desired nos., whichever is earlier.
All participants of BIG 3D Run will get
Timed BIB (15k, 10k and 5k)

T-shirt

Medal for all the finishers

Timing Certificate for all the finishers

Post-run snacks

On-route hydration support

Exciting prizes for the top finishers in different categories
Age criteria:
For 15k 

- 14 years and above

For 10k 

- 14 years and above

For 5k 

- 12 years and above
Race Day:
Venue: Mindspace, Malad West, Mumbai
Date: 15
th
July, 2018
Time: 6:00 a.m.
Prizes:
Top three male finishers in open and veteran category in all the formats (15k, 10k and 5k)

Top three female finishers in open and veteran category in all the formats (15k, 10k and 5k)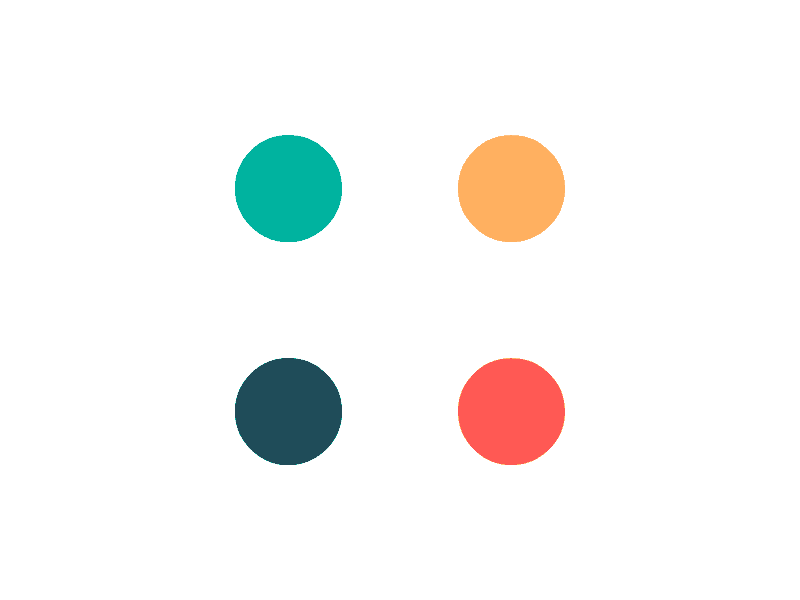 BIG 3D Run - Mumbai -15th July 2018
Description:
However you can register via offline mode at  Gold's Gym , Gardenia, Vasant Valley Complex, Near Dindoshi Bus Depot, Goregaon East, Mumbai, Maharashtra 400097
Date: Saturday, 14 July 2017
Time:

10 am to 7 pm

Payment Mode: Cash