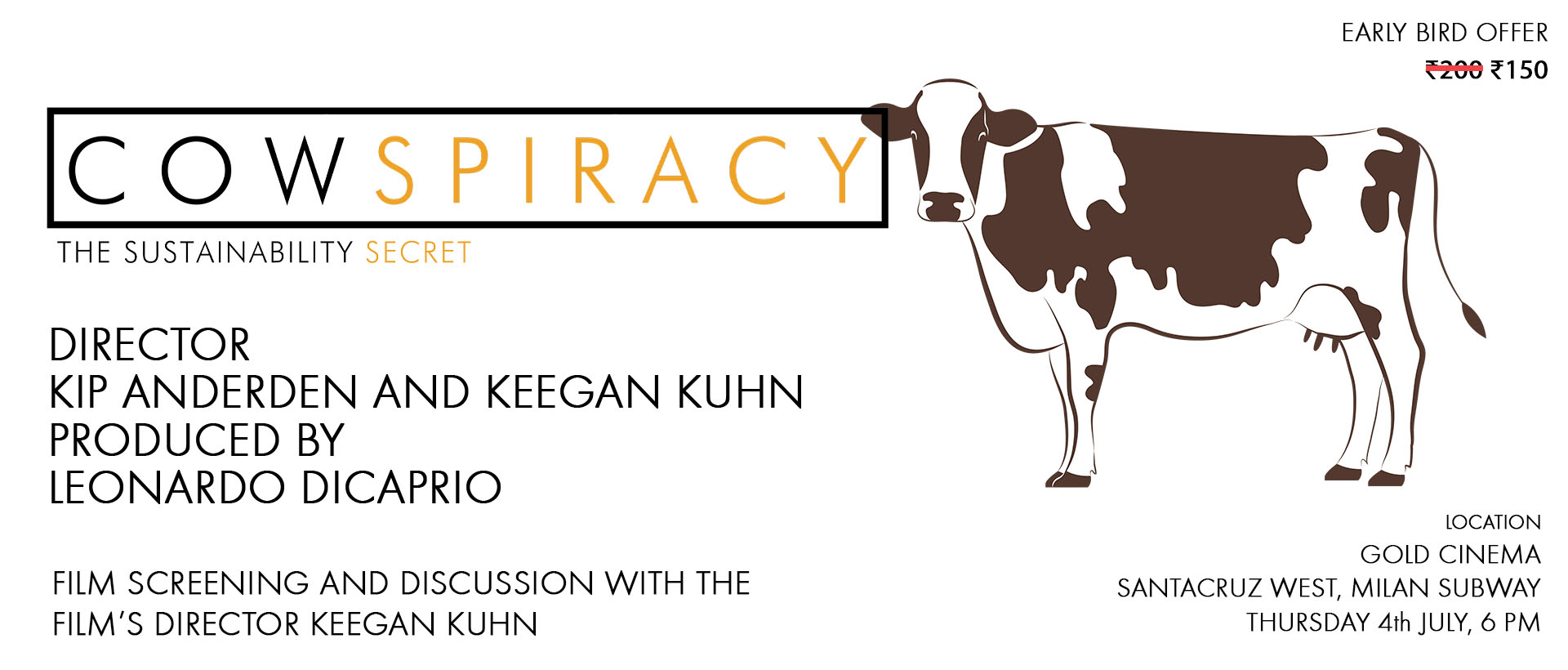 Cowspiracy: The Sustainability Secret is a groundbreaking feature-length environmental documentary following intrepid filmmaker Kip Andersen as he uncovers the most destructive industry facing the planet today – and investigates why the world's leading environmental organizations are too afraid to talk about it.
The producer of the film is Leonardo Dicaprio.
The director Keegan Kuhn will be present for a live Q&A post the the screening.
Date: Thursday, 4th July 2019
Time: 6:00 PM
Venue: Gold Cinema, Milan Garment Hub, Milan Subway, Santacruz W.
Direction: ​ https://goo.gl/maps/CNy1m5M9R8iSXaPG9
Donor passes Rs 200 ( Early bird discount Rs 150/- )