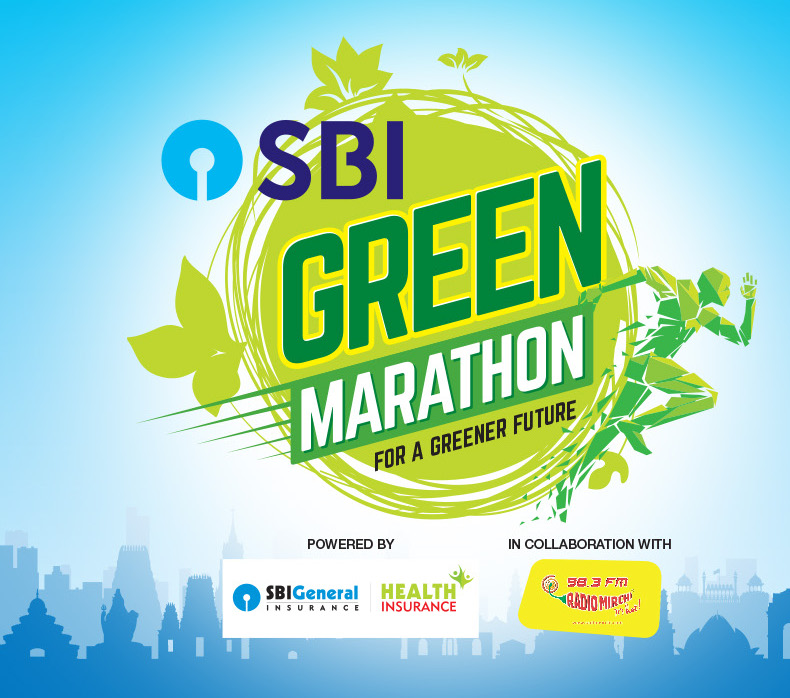 SBI in collaboration with Radio Mirchi brings to you SBI Green Marathon.
They believe in sustainability being a lifestyle that each individual must adopt. Being the largest bank and biggest Radio Station in the country it is their prime responsibility to care for the environment, society, customers and their employees.
The principal objective of this marathon is to create awareness about the serious imbalance in nature and in human life.
Come join hands and be a part of SBI Green Marathon in collaboration with Radio Mirchi.
Mumbai Edition – 28th October 2018. To register Click here
Bengaluru Edition – 2nd December 2018. To register Click here
Trivandrum Edition – 9th December 2018. To register Click here
Guwahati Edition – 16th December 2018. To register Click here
Bhopal Edition – 13th January 2019. To register Click here
Chennai Edition – 27th January 2019. To register Click here
Bhubaneshwar Edition – 3rd February 2019 – To register Click here
Chandigarh Edition – 10th February 2019 – To register Click here
Ahmedabad Edition – 17th February 2019 – To register Click here
Kolkata Edition – 24th February 2019. To register Click here
Jaipur Edition – 3rd March 2019 – To register Click here
Patna Edition – 10th March 2019 – To register Click here