In the last two weeks, there have been two world-leading athletes and two decisions in the world of athletics that have been path-breaking. What is common between the shoe Nike Vaporfly and the Nike Oregon Project is that both attempted to breach the barrier of what is unfair assistance.
The sport of running is a sport where the body's physical prowess of human physiology is tested against the other. While there is nothing wrong in using various techniques and tools to aid human physiology, it is well accepted that the line is drawn when a certain product or substance adds to the innate capacity of the human physiology and gives the user unfair assistance. This principle is often tested and it is a thin line to draw.
There are many instances where this is easily acceptable; use of GPS technology to calculate pace, use of sports drinks, shirts that help to nick the sweat, pacer teams etc. These are all used by runners to achieve better performance or a better expression of their innate capabilities. But, the sport is about seeing that the human physiology is not violated by the intrusion of substances that may be harmful to the athlete or provide means of propulsion that is not part of the human biomechanical system.
In the case of Alberto Salazar, his attempts to dope his athletes in the Nike Oregon Project have now been well documented and become part of public knowledge. Read more. Salazar's bold attempt to break the barriers of using chemical substances were well documented and he was banned by the World Anti Doping Agency (WADA) earlier and now the United States Center for SafeSport has also banned him for allegations of misconduct.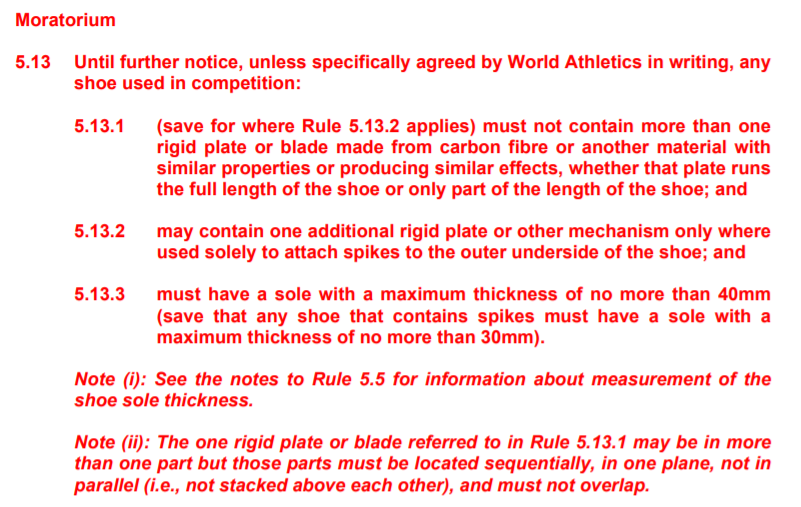 The Nike Vaporfly shoe has however escaped a ban and a via media has been found out based on technical arguments of comfort and cushioning for the safety of the athlete versus the supposed biomechanical propulsion properties of the shoe. Rule 5.13 has been inserted in the technical rules of 2020 to specify that the shoe must not have more than a maximum thickness of 40mm and that the shoe must not have more than one plate of carbon fibre to provide support to the athlete. Both these instances are surrounding the topic of runners gaining unfair assistance.
However, in both cases, Nike as a brand has been at the forefront of the controversy. In one and the case of Alberto Salazar, not only was he banned but the CEO had to resign over governance issues. In the other (case of the shoe), they seem to have gained a branding edge over their competitors until they step up their game and match them on technology.
Featured image credit: The Independent