TMM Expo 2020
The year 2020 started off quietly but that was just the calm before a hectic few weeks at YouTooCanRun. Things slowly kicked into gear with the TMM Expo at BKC where YouTooCanRun managed the WNC Navy Half Marathon stall. Starting from 16th January till the 18th January, a number of runners visited the stall where information regarding joining the Navy was given by the men themselves. Along with that, past runners of the WNC Half Marathon were in for a surprise as they were given some exciting goodies upon completing a couple of tasks.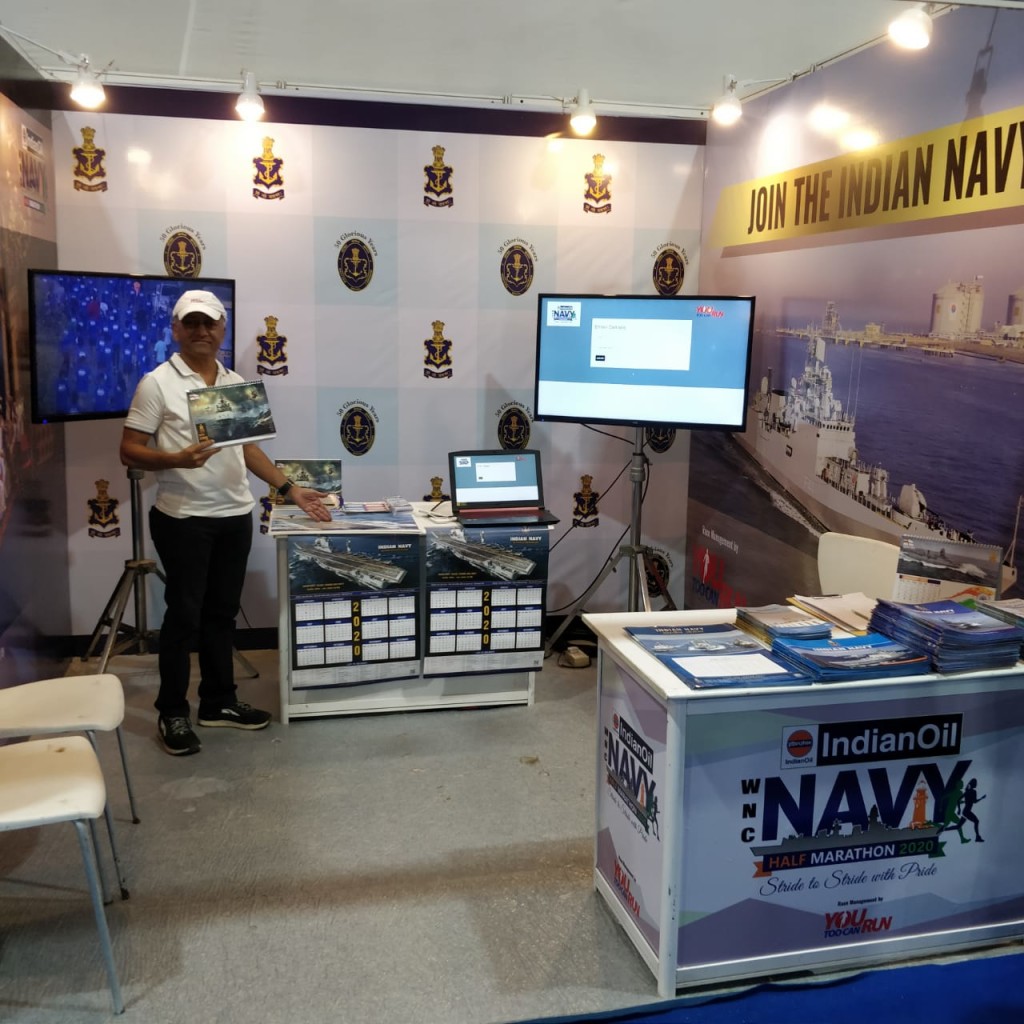 All in all, it was a good three days of interaction with runners as the WNC Navy Marathon gears up for its 5th edition later this year.
Post TMM YouTooCanRun Celebration Lounge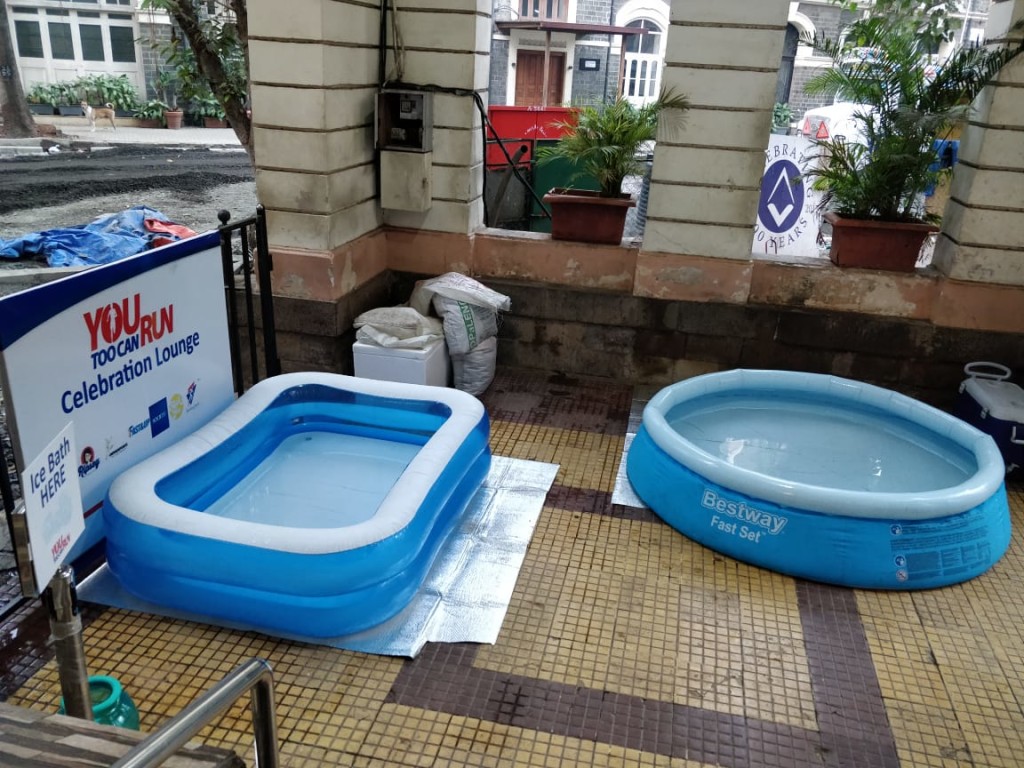 A special arrangement for the runners of the TATA Mumbai Marathon was made at the Freemasons' Hall. They were treated to facilities like Ice Bath, Recovery sessions with expert physios from ALTEC and Orthosports Physiotherapy. Nutritional food curated by Ripsey along with refreshments from Society Tea and a choice of either beer or a recovery smoothie was available for those that were present. The celebration lounge has been a refreshing initiative by Venkatraman Pichumani and YouTooCanRun.
It was a joy to serve the runners who had given their all at the marathon and were duly pampered for their efforts.
Goa Marathon 2020
The Goa Marathon was into its 9th edition and this time, YouTooCanRun were associated as the Race Management partners. The event was a huge success with around 1000 participants who had a field day on 2nd February 2020. This time, with the responsibility of organising the event, YouTooCanRun left no stones unturned in ensuring every detail of the marathon was immaculately pieced together and hence, it was a grand success. It was not just the run but the post-run arrangements were just as perfect with the YouTooCanRun Celebration Lounge.
Inside YouTooCanRun
While providing best-in-class services is our foremost aim, our HR ensures that we employees of YTCR are given the best environment in which to thrive and create a culture that is most suitable for the organisation.
The Master Chef's YouTooCanRun – "Cooking Without Fire" competition was held on Wednesday. It was another fun-filled team-building activity which brought everyone together, something which the HR ensures is done on a monthly basis.
Each team planned and executed their dishes to perfection and everyone played their part efficiently.
Bawarchi's Of Bombay came up with three unique dishes which eventually secured them a well-deserved victory! They edged past YouTooCan Gobble by a solitary point.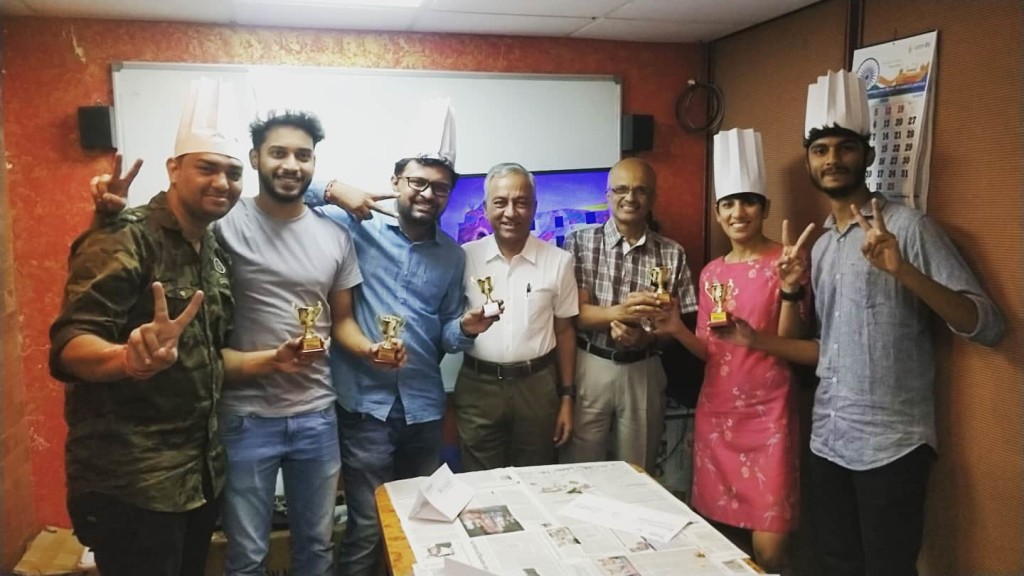 Republic Day 2020
With Republic Day falling on a Sunday, team YTCR celebrated it a day prior. It was a wonderful day where everyone remembered the heroes of the past! Everyone was asked to recite some of the important events leading up to Republic Day along with the events related to the historic day. A fun game was also planned where we had to match the first name and last name of some of the leading historical figures who were instrumental in making it all possible.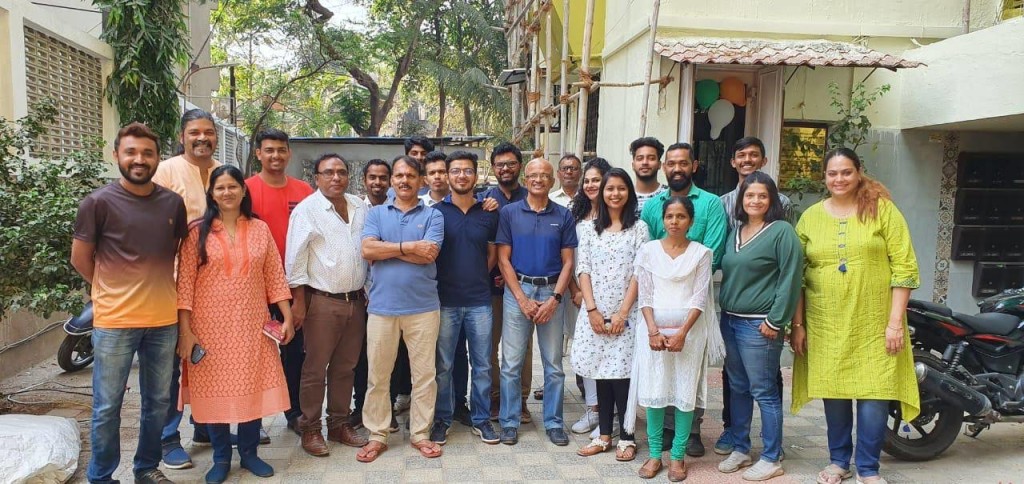 Well, this has just been the start of an exciting 2020! If you are wondering what's in store for you in terms of upcoming marathons, you can click here and find out!